Saturday Night Live, commonly called SNL, has been around since 1975 and will entering it's 45th season on September 28th, 2019. It's skits run the gambit of being purely fantasy, critiques on modern pop culture, to the lampooning of politics. These political sketches, while a standard practice since the show's beginning, have started getting flack from audiences about becoming "too" political.
As a long-time fan, I find myself feeling the same sentiment. According to the Hollywood Reporter, "39 percent [of respondents] agreed with the sentiment that the series has gotten too political ". These numbers, coming from March 2019, come from a season that won't be seeing the 2020 election, a time SNL is known to hammer hard its political sketches.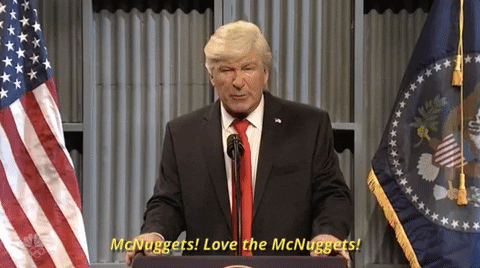 As season 45 approaches closer, I'm interested to see whether the show will continue to push the political fatigue it has created or will find another source of comedy to appease its fans. Saturday Night Live's 45th season starts on September 28th on NBC with host Woody Harrelson and musical guest Billie Eilish.